Live Life Physiotherapy's mission is to bring healing directly to those who need it most, so you can  live life on your  terms. Providing patients with the best quality of care and a clear path to physical and emotional recovery.
To advance our community's ability to Live Their Best Life.
Physiotherapy and physical therapy can be used interchangeably, but what you want to know is what that means in terms of the care you will receive. We use physiotherapy as opposed to physical therapy in our name, because the physical therapy realm is becoming too hands-off in their approach to patient care, and we want it to be visible from the beginning that we are different.
Although our doctor of physical therapy enjoyed helping people in a traditional outpatient orthopedic clinic, limitations due to insurance, patients not being able to make it into the clinic, and others dictating how care is delivered, hurt the patients he aimed to heal.
The alternative path to treating people in a standard clinic is through mobile physical therapy. We provide outpatient care to those in who need it, where they need it most. Mobile physical therapy allows us to provide physical therapy for San Diego, La Mesa, El Cajon, Santee, and the surrounding area. We are in-network with Medicare and out-of-network with other insurance companies. With this model, our doctor of physical therapy, Karl, is able to see patients without the restrictions that limit the ability to assist people in preventing and recovering from pain or an injury. In some cases, it actually is the exact same price as a corporate physical therapy company!
Have you ever been frustrated by the traditional medical system? Our goal at Live Life Physiotherapy is to capitalize on personal motivations to disprove ingrained notions you may hold about fragility, transforming physical fitness, beliefs, and habits to build resiliency, physical capacity, and well-being.
Here, we listen to our patients' goals and needs, get you in to see us quickly, all costs are transparent, and you receive one-on-one care with your physical therapist. We also specialize in a variety of outpatient treatments, including but not limited to; rehabilitation physical therapy, family physical therapy, sports medicine physical therapy, elderly fall prevention, orthopedic and sports physical therapy.
Reach out today so we can help you to Live Life, the way you want to live it.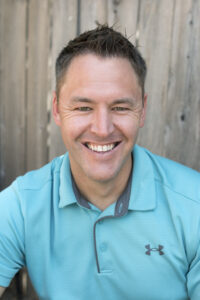 Orthopedic Clinical Specialist