Don't Just Take Our Word For It...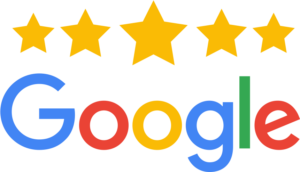 Karl has been extremely helpful. My orthopedic surgeon told me 20 years ago to limit my walking and any walking exercise had to be in a pool due to X-ray findings of my knees. I was told I was "bone on bone" and to stop activity as soon as it starts hurting. Because of that advice I spent years limiting my walking and ended up using a wheelchair for longer trips. Now I know that movement is beneficial and through some hard work I am not only without the wheelchair, but working to walk without any walker or cane.
As an athlete, 74 years young, I have been to many PT's .Karl is by far one of the best. And coming to the house was an incredible bonus. He is very well educated, knows his business. He actually worked on vertigo with me and was great in reducing the symptoms and getting rid of it. I have a masters in Exercise Science so am familiar with the knowledge of the body. Karl is terrific. I highly recommend him for any kind of PT one might need.
I'm 70 and thinking knee and back pain, balance, and just the difficulties walking, and going up steps were due to my age and weight. After working with Karl, all fallacies. My knee and back pain - gone! Walking distance much further and steps easier. I am stronger overall. Karl can improve the quality and future of your life!
I have been in Karl's strength class for about a year. it is obvious that he knows what he is doing. He devise exercises that work the different muscle groups i.e biceps, tri ceps, rotator cuff etc. .My arms and shoulders are in the best shape they have been in a long time.
Karl is extremely competent in his therepy. He is very social, but gets to the point. I am extremely happy with the results and hope to continue until I am more stable
I have had physical therapy three times. The first two were an utter failure. Live Life Physiotherapy improved my balance, my strength and my ability for overall life functions after only a few sessions.
Karl has helped me with my walking so much . Not only that he gets me to want to do the exercisers. He's great and patient.
Karl gives me encouragement and also helps me with balance. All around I benefit immensely from each treatment.